Replace your aluminum-framed windows with Cruising Concepts Retrofit Window Kit and enjoy the modern blackout look of the next generation of Catalina boat windows as well as a leak-proof system that has been carefully engineered and refined for maximum performance.
Our acrylic windows are easily installed with a simple kit included in the package and completely remove the old frame; no screws are needed and sealant, adhesive, and all other necessities are provided. Window measurements are followed to the point and ensure a perfect fit and secure structure.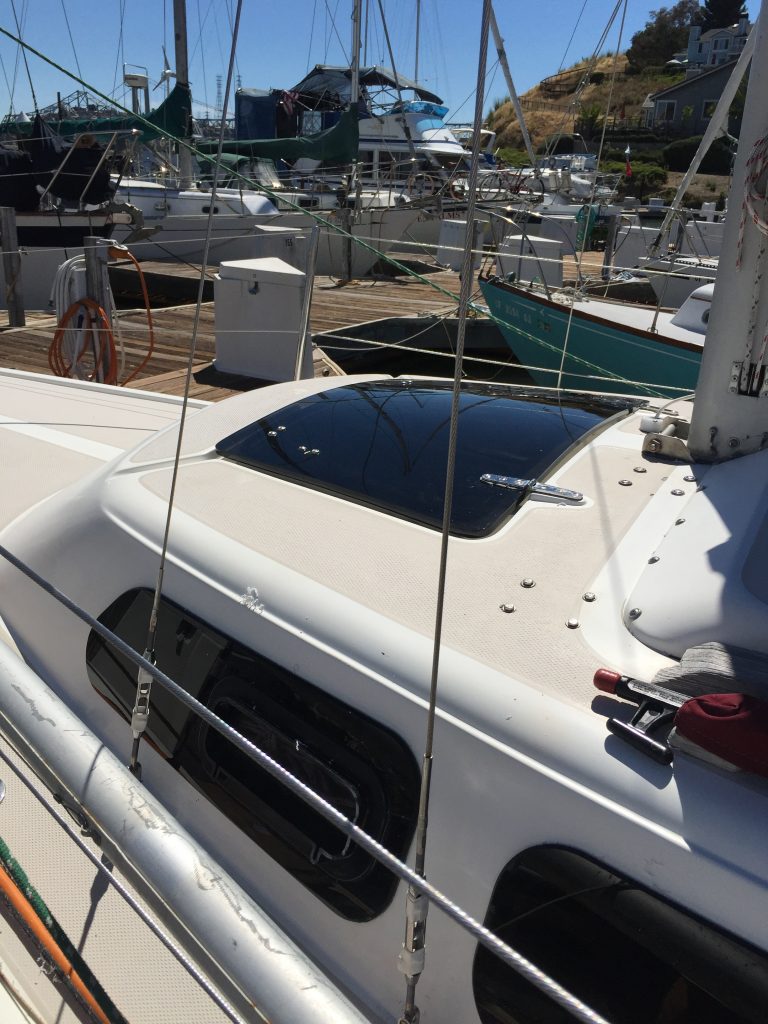 Recessed window replacements and installations are just as easily supplied. We can manufacture windows for any model of sailboat; fascias are included with the order for older framed windows. The acrylic windows are sealed and secured by an L-frame inside the cabin liner, ensuring a watertight seal and resistance to damage from heat expansion.