While companionway doors are not a substitution for the drop boards, it is important to pick a robust design.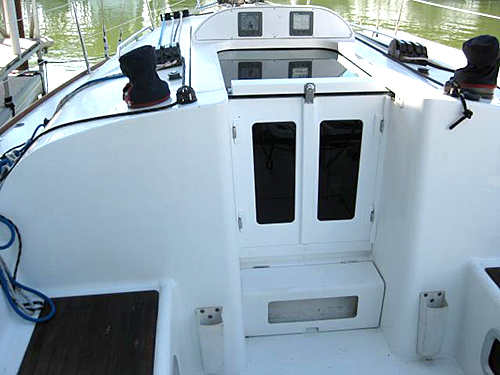 We offer both teak and plastic, Starboard, doors. Teak is the strongest hands down over the plastic as the plastic yields under very little force. That is why we use a 3/4 by 1 3/4 weather fascia overlapping the center between the two doors. This gives a very thick 1 1/2 inch cross section as compared to other doors that may have a 3/8 lip which neither provides suitable strength under a direct blow even with internal reinforcement nor proper resistance to water intrusion.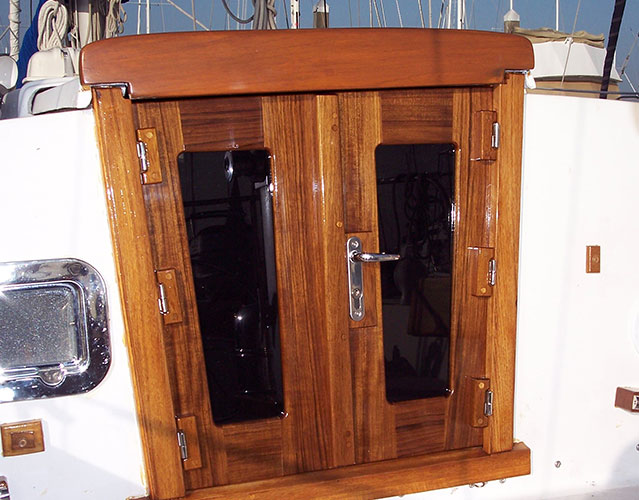 These doors made with a 7/8 inch overlap and 1 1/2 cross section are intended for every day live aboard use as opposed to doors intended just for day use. In addition doors may be made as bifold to one side. A stainless piano hinge is used in the center and the entire assembly folds to either port or starboard. This is very convenient to lift off and carry in one hand without the two halves sliding opposite each other and out of your hands.